Follow us on our Instagram and Facebook to stay up to date with recent jobs, career opportunities, and more!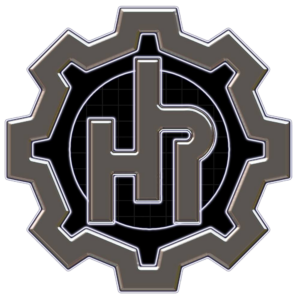 Pigaso Z-102 Engine Rebuild
Humfrey Industrial Repairs receives an order to manufacture a full set of 8 piston liners for the engine rebuild of a 1955 Pegaso Z-102 Touring Coupe. The Spanish Pegaso marque will be celebrated at the Amelia Island 2016 Concours D'Elegance, scheduled for March 11-13 in Florida.
Update from the event. Pegaso Event Update
Humfrey Industrial is pleased to announce the purchase of two new DMG CTX 510 V1/V3 Turning Centers. Both machines are equipped with 'Live Tooling'.
Max. Swing: 27 Inches
Max. Turning Diameter: 18.5 Inches
X-Travel: 12 Inches
Z- Travel: 42 Inches
Spindle Bore: 6 Inches
Siemens Sinumerik 840D SL with Shop Turn Controller.
Customer Thank You Letters
May 2012
Hi Ted,
Thanks for the email follow up. I would just like to express our appreciation for the high quality service that we received from all the individuals involved in our recent purchase of Anchor Bolts. All of your employees showed a high degree of professionalism and handled our questions and concerns in a timely manner. Special thanks to Peter for taking ownership of our request and ensuring everything was completed on schedule.
Much thanks,
Keith McLeman
Field Buyer
ATM Project
March 2012
Hello Ted Geier,
President of Humfrey Industrial Repairs:
Once again thanks for helping out with the machining of the PVC tubing on such short notice for the Alberta Tech Alliance high school FIRST robotics team.
… Just a follow-up on the high school kids and their robotic competition. They went to a regional competition in Oshawa last week and won 3 awards, 1 of which (Rookie All-star) allows them to go to the world competition in St. Louis around the end of April. The competitions are kind of like 3 on 3 basketball, with robots. Of the 36 teams competing in Oshawa, they were the highest seed rookie team in the elimination standings and were selected in the first draft round to be part of a threesome (an alliance they call it) that made it to the semifinals.
The link below is to their Facebook page. It has pictures of the robot and I believe that you should be able to see you shop's work. It's a small world, the person that did the work at your shop was taught by one of the SAIT mentors (Jeff Mcelrea) who also has a son on the team.
Alta Tec Alliance High School Thank You letter
You should be proud to know that your business helped these 19 kids meet their goals and dreams.

Best regards,
John McNeil
Professional Sports Team